SoulCollage | Finding the Root of Passion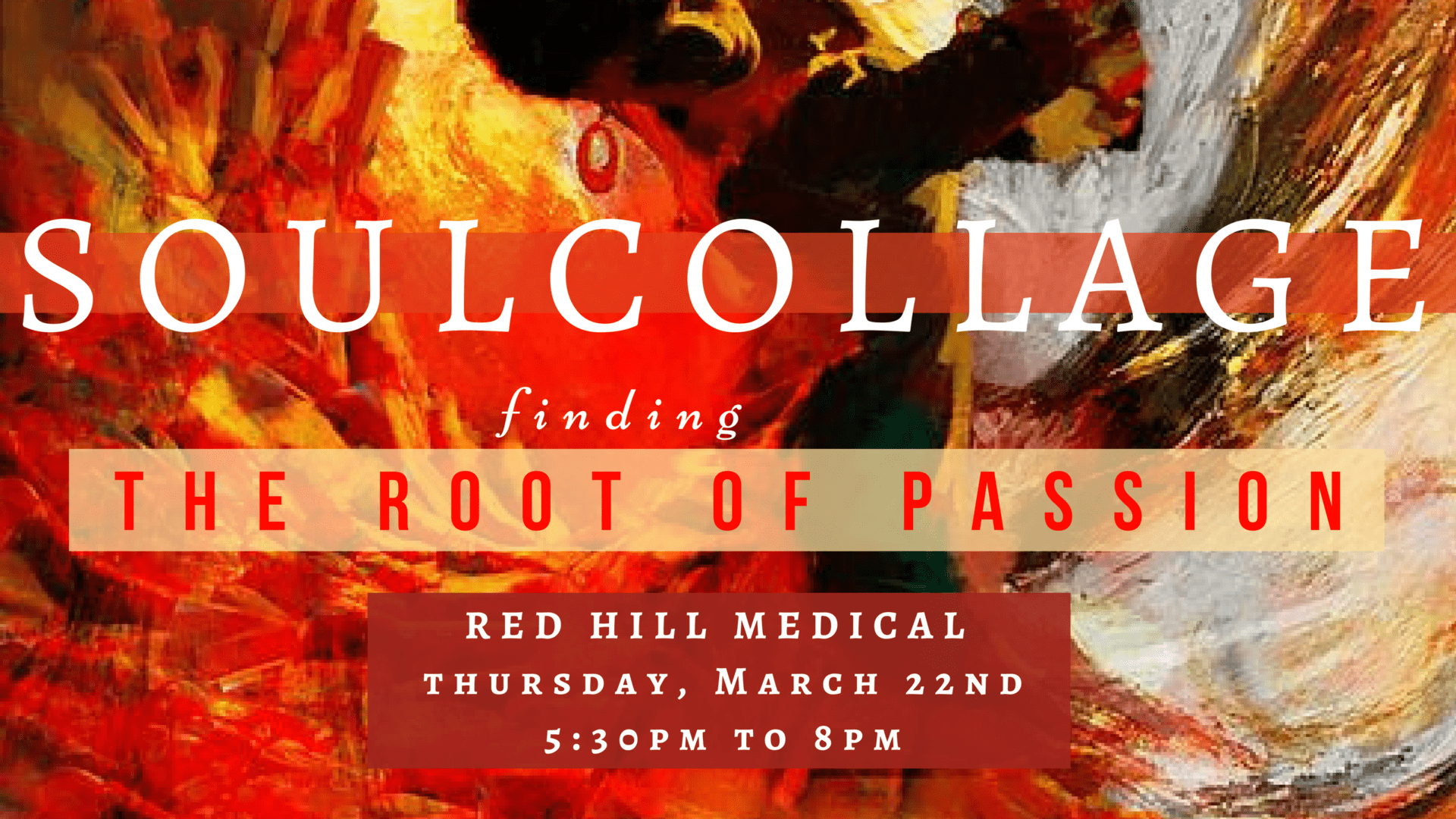 CLICK ON THE ABOVE LINK FOR MORE DETAILS AND TO LET US KNOW YOU PLAN TO ATTEND!
Join Lisa of Willow Essence Ctr for her March SoulCollage® workshop on the Root Chakra. The evening will focus on discovering and balancing our passions, strengths, and that which sets us on fire by aligning our individual Chakra energy with our animal companions and the wisdom of the natural earthly foundations to which we we are rooted. Through a guided meditation, we will discover our companions and learn how they are working through us and with us, ever changing as we interact with our families, communities, countries, and world.
Be sure to arrive at 5:30 for an overview of the workshop, before Lisa guides us in meditation and a full hour to create your SoulCollage. The session culminates in individual readings of your collage art.
You don't need to bring a thing….Lisa will provide all the necessary materials. And most importantly, you don't need to have any artistic skill to participate in this workshop. SoulCollage is for everyone.
The cost for each workshop is $35 (cash or check).
Bring a Friend for ½ price this March ♥
Please RSVP by pressing "Going" on this Event or leaving your name and the number of guests you plan to bring with you in the Comments below.
You can also call 215.766.1300 to reserve your spot.
♥ 8 spots available! This workshop fills up fast ♥
---