the Self Care Trio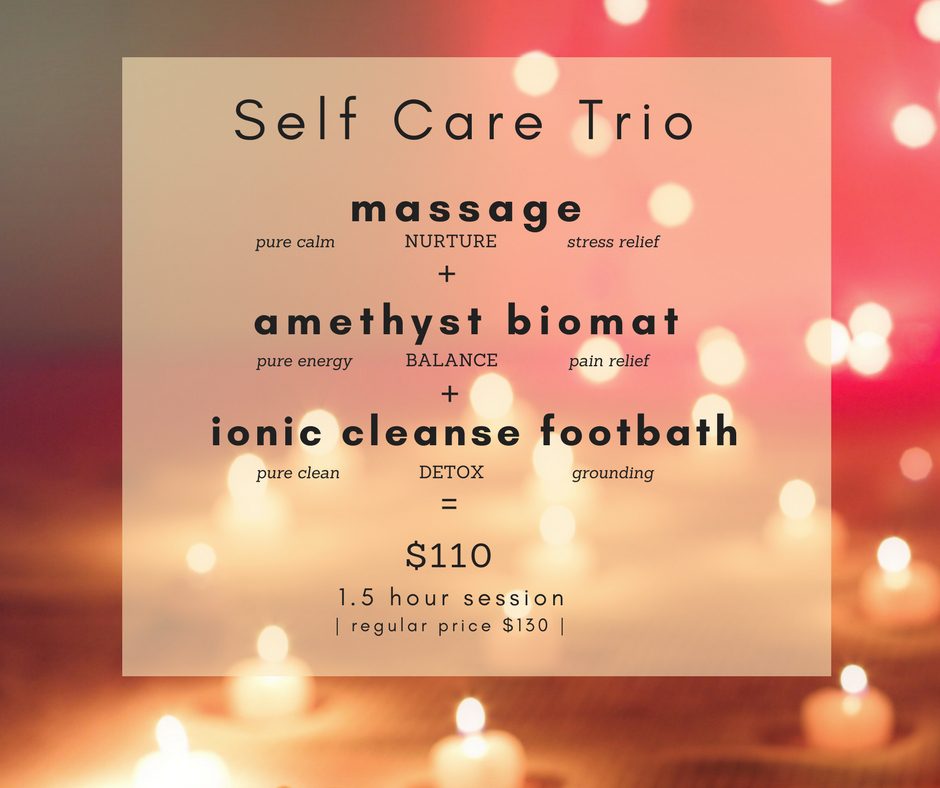 Have you tried our Self Care Trio? Word to the wise, it's pretty special. The feeling you'll walk out with, whether it's super calm, super cleansed, super pure, super energetic…is pure magic. Plain and simple.
Book this hour-and-a-half session with us – you don't have to be an established patient to enjoy! – and find out for yourself how a session of Self Care can go a lonnnggg way. 
Call 215.766.1300 to book.
(Please leave your name and phone number if you call outside of our business hours…we'll get back to you straightaway)
---