SoulCollage | Through the Looking Glass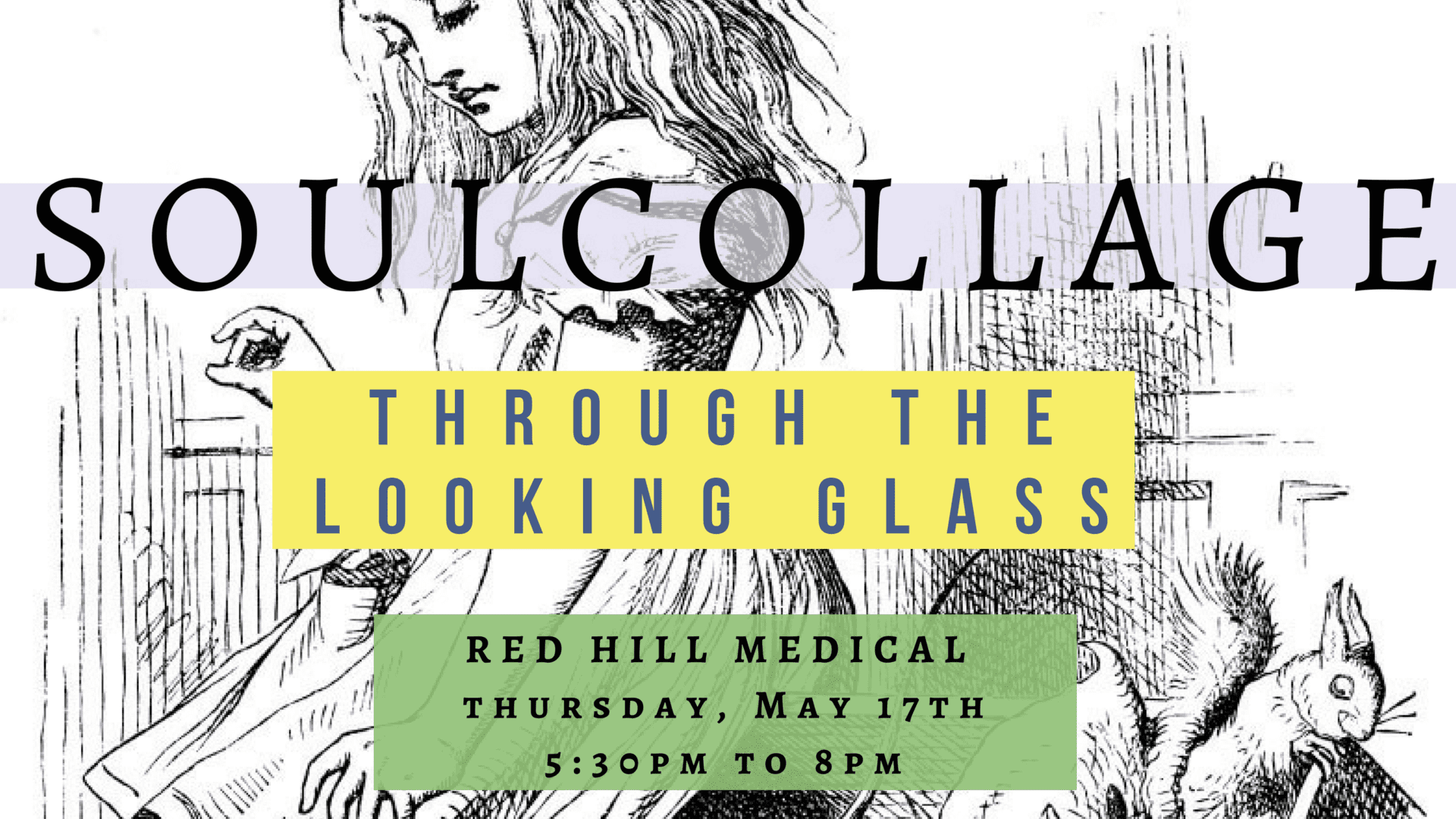 Who would show up in your Looking Glass? The Mad Hatter? Tweedledee? The cantankerous Queen of ♥'s?
Join Lisa of Willow Essence Ctr for a May SoulCollage® workshop exploring who we subconsciously invite to our personal parties, and how their energies are working through us, with us, and sometimes against us! Remember that the "Queen" is not in charge here…you are! So everyone can keep their wits and heads about them 😉 (good ol' fashioned#AliceInWonderland humor). Lisa will guide us in meditation before we create individual SoulCollage® cards. The session culminates in a one-on-one reading of your art.
ALL materials are provided. And most importantly, you don't need to have any artistic skill to participate in this workshop. SoulCollage® is for everyone!
Be sure to arrive at 5:30 for an overview of the workshop before we begin.
The cost for each workshop is $35 (cash or check).
** Bring a Friend to the Party for ½ price this May ♥ **
Please RSVP by clicking on the Eventbrite link here. 
♥ 8 spots available! This workshop fills up fast ♥
---