Ionic Cleanse Footbath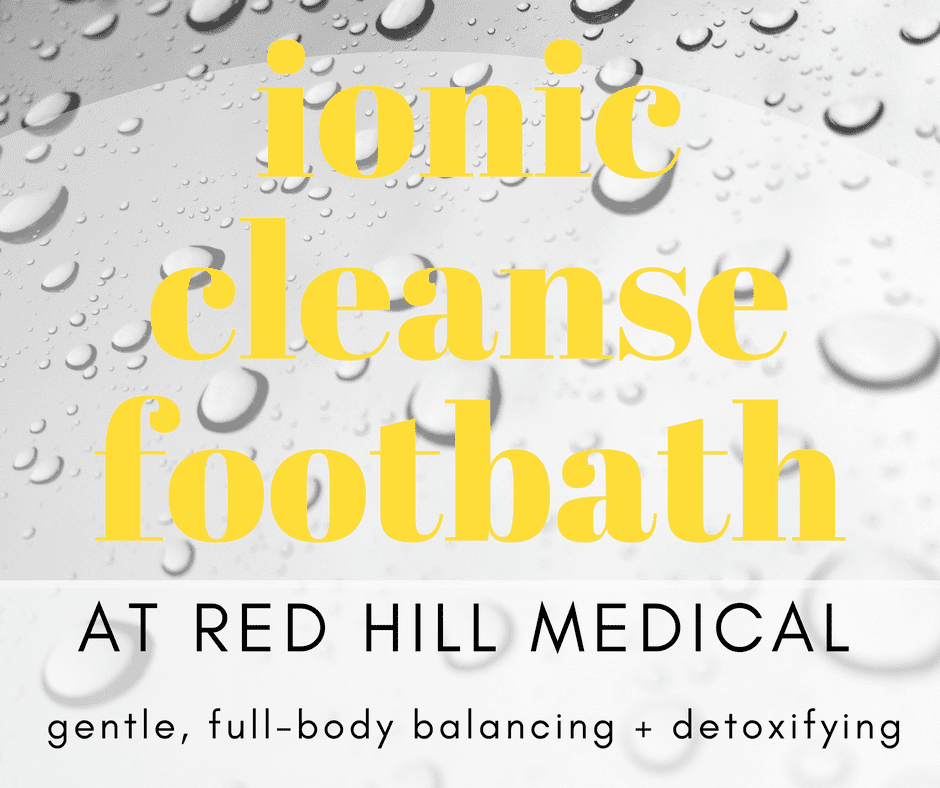 Our Ionic Cleanse Footbath is a gentle, non-invasive detox that restores balance to the body. Ions in the footbath hold a charge that binds them to heavy metals and toxins in the body, just like a magnet pulling them from the body.
Sessions last 15 minutes ($20) to 30 minutes ($35).
Bring your favorite book or headphones or simply meditate during your relaxing, revitalizing session.
This is a perfect, quick + easy way to de-stress during the holidays.
Call 215.766.1300 to schedule.
You do not have to be a Red Hill Medical patient to schedule a footbath 
---