Sunday Socca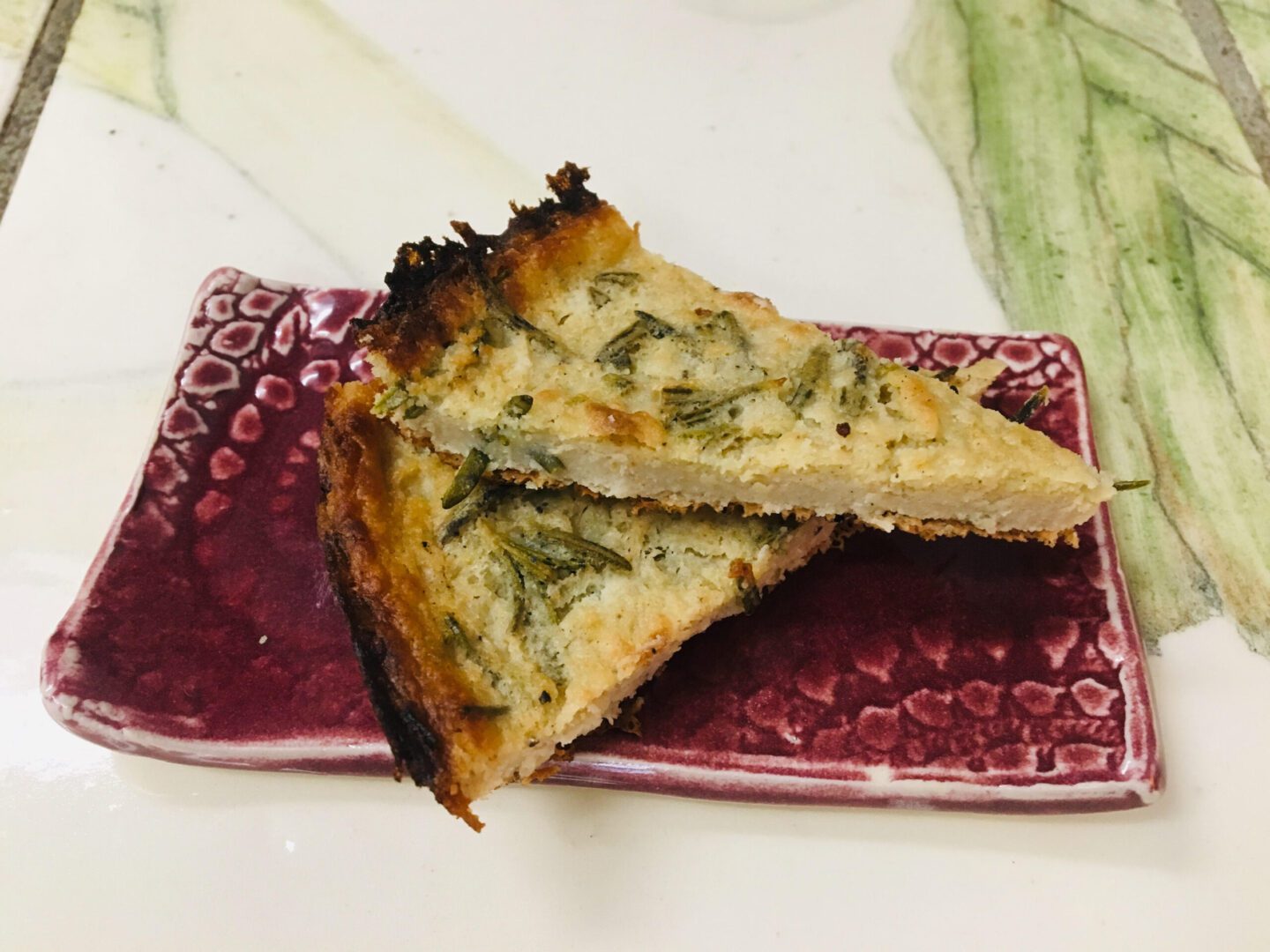 Sunday Socca (Farinata)
Time: 45 minutes
Yield: 6-8 appetizer servings
Ingredients:
2 cup chickpea flour
1 teaspoon salt
1 teaspoon, at least, ground black pepper
4 to 6 tablespoons olive oil
2 cups water
optional 1-2 tablespoon fresh rosemary leaves
Directions:
Heat oven to 450 degrees. Put a well-seasoned or nonstick 12-inch pizza pan or
cast-iron skillet in oven.
Sift chickpea flour into a bowl; add salt and pepper; then slowly add 2 cup lukewarm water, whisking to eliminate lumps. Stir in 4 tablespoons olive oil. Cover, and let sit while oven heats, or as long as 12 hours. Batter should be about the consistency of heavy cream. If using rosemary, stir them into batter.
Pour 2 tablespoons oil into heated pan, and swirl to cover pan evenly. Pour in batter, and bake 20 minutes, or until pancake is firm and edges set. Heat broiler, and brush top of socca with 1 or 2 tablespoons of oil if it looks dry. Place under broiler for a few minutes, just long enough to brown it spottily. Cut it into wedges, and serve hot, or at least warm.
Notes: For better digestion purchase sprouted chickpea flour. You can also make the batter in the morning and let it sit all day—this also increases digestibility.
You can store extra socca and heat up the next day in a toaster oven or pan for a snack. Delish with arugula salad dressed with black pepper, lemon and olive oil.
---