Fire Cider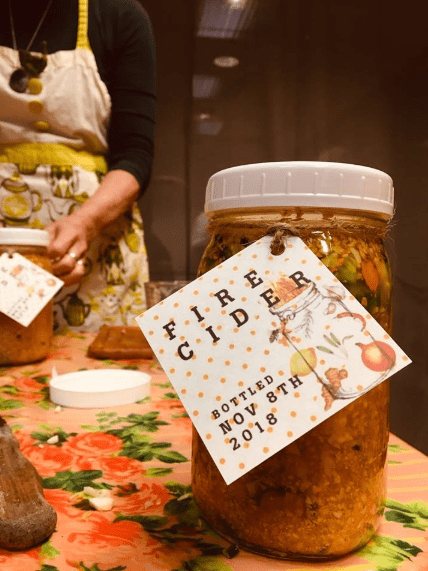 Last month, we got together to stir up our own fire cider elixirs using fresh, organic ingredients that made our eyes water!

Fire cider is a powerful blend of herbs, spices and vinegar that keeps colds and flus at bay, boosts circulation, relieves seasonal allergies + sinus infections, helps break up mucus + clears congestion, and supplies a healthy dose of beneficial bacteria to your microbiome. A bottle of this bad boy needs to be on your shelf!

A month later, after tons of time to steep… it's time to strain that fire cider. Click here to see how we did it!
And how about that leftover fire cider pulp? Dirty martini, anyone? There are tons of fun ideas to re-use this healing mixture of roots and spices… marinade roasted vegetables; sprinkle on tacos; add to your ferments; make a second (weaker) batch of fire cider…what else? Compost?! 
Strain, sip and ENJOY vitality throughout the colder months. Here's to many more workshops like these!
Did you miss this workshop? There will be more to come! In the meantime, try whipping up a batch of fire cider on your own! Comment on our Facebook page if you have any questions. 
Click here for the recipe we used!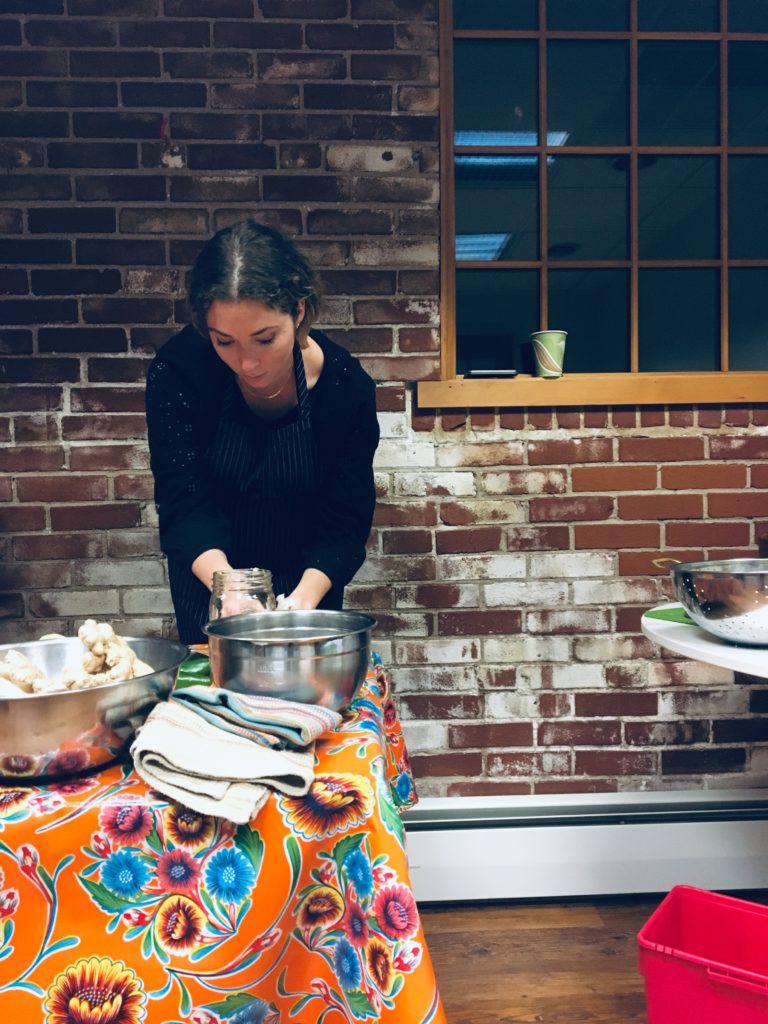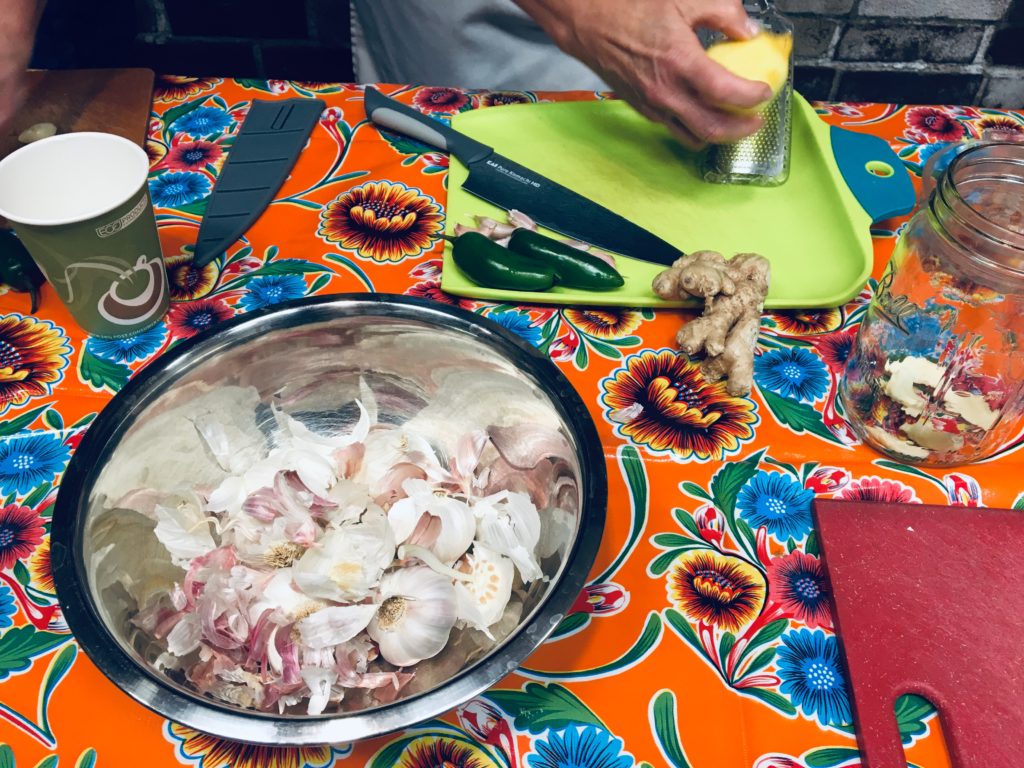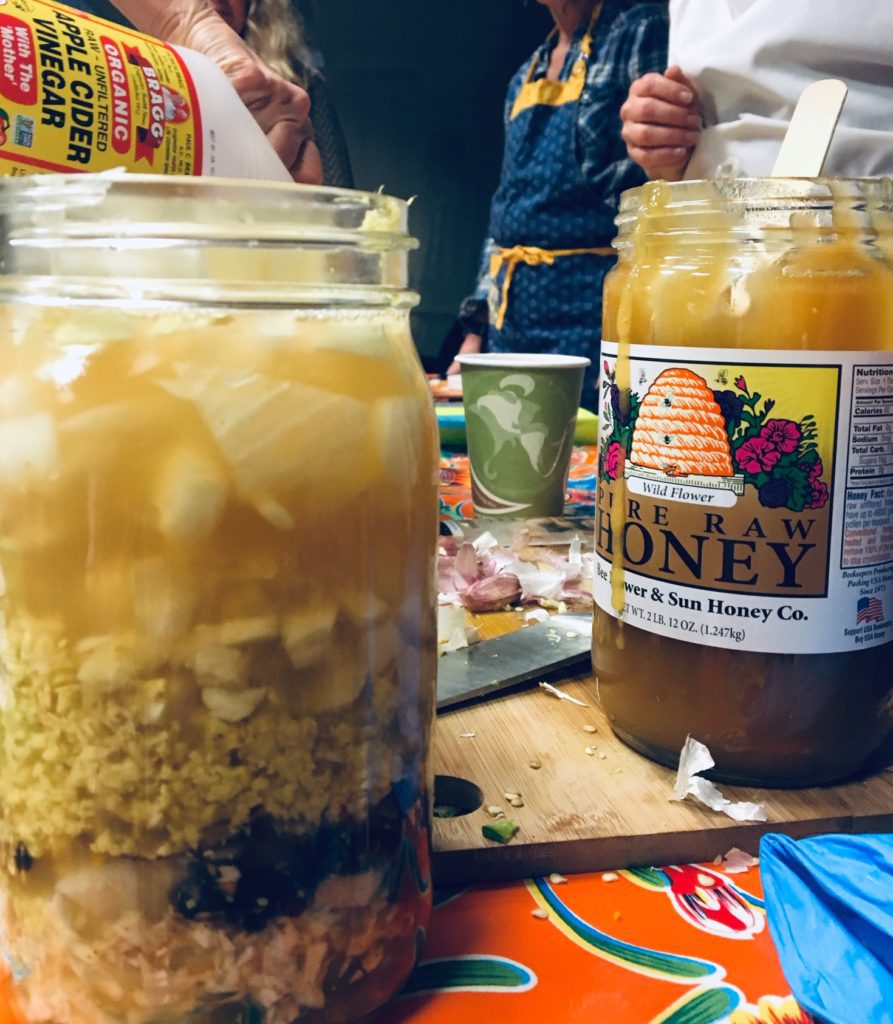 ---