SoulCollage | The Heart's Companion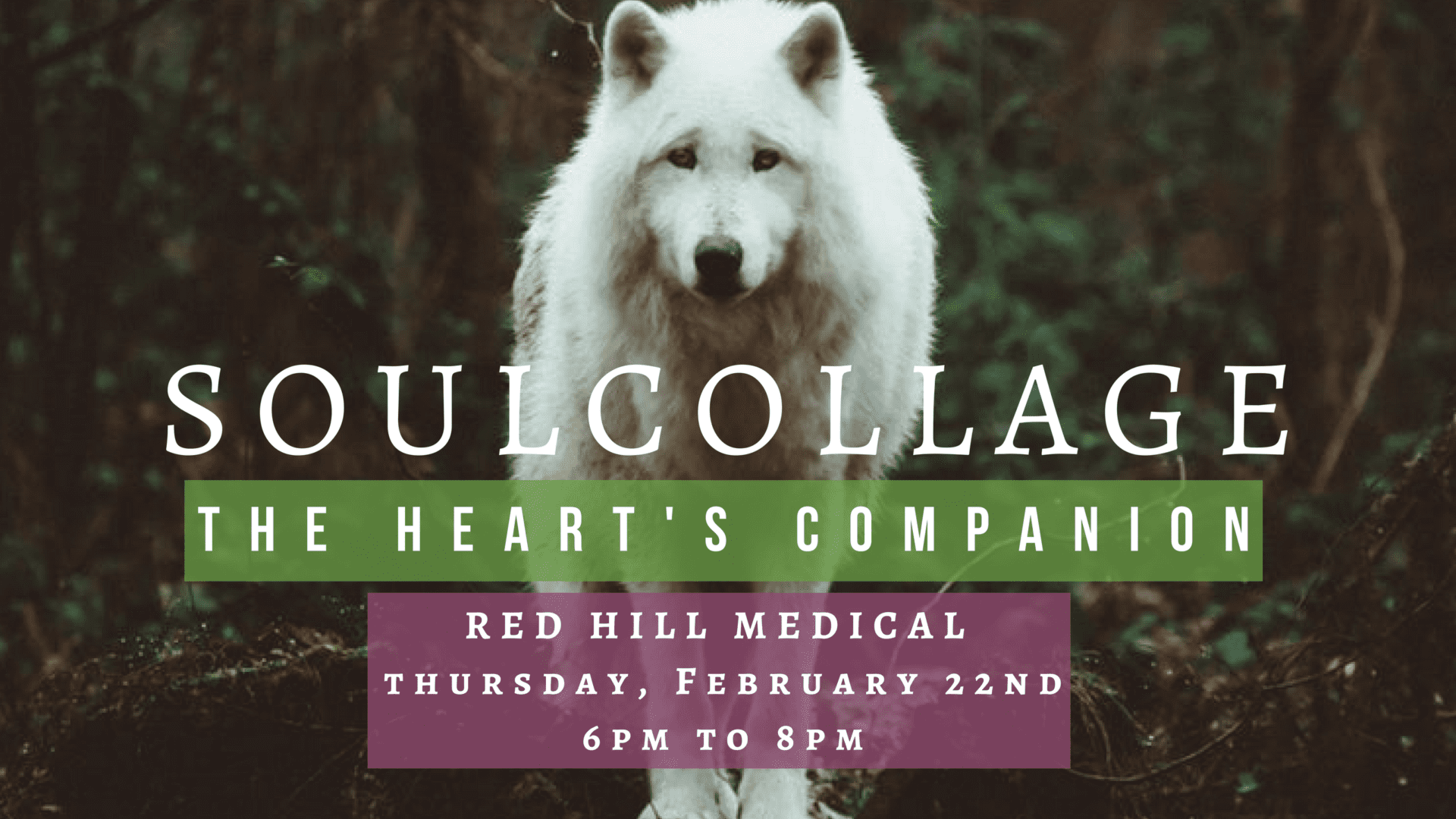 Thursday, February 22nd / 6-8pm / at Red Hill Medical
'"Come meet, greet, and discover your Heart Chakra Companion and learn what it has to tell you!" Lisa Morrash, Willow Essence Ctr
This month, Lisa is offering her Invite A Friend Free! February Special for this very wonderful SoulCollage workshop, which focuses on the Energetic Dimension.
The Energetic Dimension aligns with our own individual chakra system, and is represented within us through nature and animals. Through a guided meditation, we will discover our companions and learn how they are working through us and with us, ever changing as we interact with our families, communities, countries, and world. The heart chakra will be our primary focus.
You don't need to bring a thing….Lisa will provide all the necessary materials. And most importantly, you don't need to have any artistic skill to participate in this workshop. SoulCollage is for everyone. And what's more, Bring a Friend for Free this February! ♥
The cost for each workshop is $35 (cash or check).
Please RSVP by pressing "Going" on the Facebook Event or leaving your name and the number of guests you plan to bring with you in the comments of the Event.
You can also call 215.766.1300 to reserve your spot.
♥ 8 spots available! This workshop fills up fast ♥
---