"From the moment I entered Red Hill Medical I knew I was in the right place. Being greeted by Grace offering "cup of tea" in her sing-songy way. The quiet waiting room with NO TV. meets the delicate aroma of essential oils. The delightful Holistic Nurse Falecia appears taking my vitals asking "what brings you here".

Then enters Dr. Kristann Heinz with her ever-inquiring sixth sense looking beyond what is presented. She is a magician at connecting the dots, endlessly researching when an issue arises that is "out of the box" to confirm her diagnosis. Warm, funny, sharp, continuously learning, feminine and always stylishly dressed, Dr. Heinz feels like family allowing the conversation to go deeper giving insights that are needed when one is looking at the whole body from an integrative perspective.

I highly recommend Red Hill Medical to my clients."

– Irma Jennings, Founder of Food for Healthy Bones
"I love going to my doctor's office. I just love all of the staff. They are warm,caring, attentive and are so knowledgeable. They know a tremendous amount about health and nutrition. I always feel very well heard and cared for. They take the time to consider anything for which I come to their office. What I also love about Dr Heinz and Falecia Wasicko, RN, LMT is that they are always wanting to learn more and they are OK about not knowing everything. This makes them partners in my healthcare. I always wanted a doctor who would be my partner in health. I have found that at Red Hill Medical. I highly recommend them to all of my friends and family for medical care and for a great massage. Falecia's treatment is wonderful!"

– L. Favin
"I recently received a new type of treatment offered by Red Hill Medical, Shockwave Therapy (EPAT Technology) for a persistent elbow injury. Not only was it successful in that I am fully healed, it is also emblamatic of Dr. Heinz's approach to her practice: pro-active and willing to introduce cutting edge technology. Dr. Heinz's knowledge base is vast, her research is thorough and her compassion is deep. She brings a unique approach to her practice that encompasses eastern and western medicine, a holistic approach to health and wellness, and a patient centered treatment plan. I am grateful to have her and the team at Red Hill in my life."

– Ulla Warchol
"Intelligent, integrative, nurturing healthcare. Empowering and educational for the patient."

– Peg Lynch
"After countless years of struggling with poor health, more and more symptoms per year, and a frustrating lack of diagnosis, I found myself very discouraged with my current state of health and even more discouraged by the handful of medical practices that I visited to no avail. I was pretty much mentally done with even trusting anyone healthcare-oriented……until someone convinced me to give Red Hill a try. After my first visit (which included discussion of typical diet, general lifestyle, and common symptoms) I immediately felt the candle of hope rekindle. Within a few consultations, the proper avenue of testing, and guidance toward easy lifestyle change, I am feeling so much better than I have in 6 or 7 years and steadily increasing. I was made into a complete skeptic toward medical practices and Red Hill gave me results, hope, and trust again."

– Michael Falcone, Vice President at T&T Tree Service
"I feel extremely fortunate to have found Dr. Heinz and the entire team at Red Hill Medical. After a multitude of orthopedic surgeries, I had been dealing with chronic pain for numerous years and just couldn't find relief even after seeing multiple specialists. During my first appointment with Dr. Heinz, I immediately knew I was in the best hands. Dr. Heinz approached my situation from a whole body approach. She looked beyond the "problem" on hand, and analyzed and considered all of the factors that could be having an impact. She treats her patients with a high degree of personalized care, striving to find the best solution for that individual, while listening and working together.

The environment that Dr. Heinz and Falecia have created is second to none. It is warm and inviting, and the wealth of knowledge they both have is simply amazing. They have a wonderful approach for anything that may come up, consistently going above and beyond. Dr. Heinz now sees my son as well, which has also been a wonderful experience. If you are looking for personalized care from someone who challenges the norm, thinks proactively, and, outside of the box, then Dr. Heinz should be your first call. The team at Red Hill Medical has had such a positive impact on my life, that I continue to recommend them to many of my friends and colleagues."

– Christine, Flemington, NJ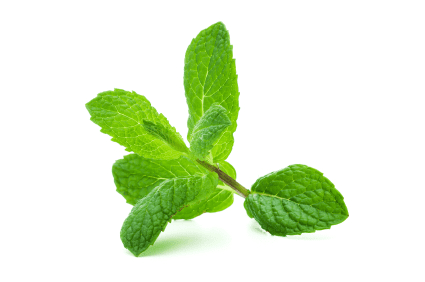 "Ever since meeting the team at Red Hill Medical, I have been so impressed with their professionalism, quality and level of care for their patients, and profound understanding of wellness that I recommend them to anyone who will listen. So far, everyone who has listened to me and paid a visit to Red Hill, has done the same thing…recommend Red Hill Medical to anyone who will listen! Dr. Kristann and Falecia have changed the definition of healthcare for me, irrevocably. This is what medical care should look like for everyone."

– Grace Antonini
"Great medical team! I love their approach to illness. A good mix of traditional medicine and looking outside the box using nutrition to try and heal as well."

– Derek Gearhart, Sports Chiropractor at Bucks Sports Chiropractic
"Red Hill Medical is an amazing place of compassion and healing. Dr. Heinz is the ULTIMATE doctor. She is kind, compassionate and a true healer. I love coming to the office just to soak up the energy. I always feel better after a dose of Kristann and Falecia."

– Flicka Rahn, Opera Singer and Sound Therapist at Integrative Healing Institute
"Red Hill Medical is a wonderful place to feel nurtured and cared for. Dr. Kristann & Nurse Falecia are amazing women on a mission supportive of living a vital, joyful, healthy life."

– Sarah S.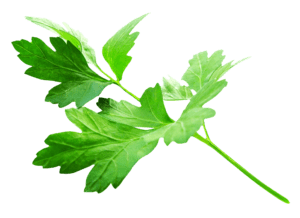 "Red Hill Medical puts the 'care' back in healthcare! A true sanctuary for women and men."

– Candace P.
"Warm, friendly, professional and brilliant! Dr. Heinz and Nurse Falecia really take the time to listen to you as well as to educate and explain everything. A very healing environment!"

–  Shari S.
"I have been taking kettlebell classes with Kristann for about three years now, and she also recently provided me with a record review after a health scare I had. Kettlebell is one of my favorite parts of the week—I always leave feeling stronger and more energized than when I arrived—and the care and time Kristann took during my record review to carefully explain my medical records (from a nearby hospital) were unprecedented. Kristann has the rare gift of being able to make medical terminology accessible to those of us without medical training—she can just intuitively sense what you don't understand and explain it in a way that makes everything clear. Before consulting with Kristann I'd been wracked with anxiety about my diagnosis and treatment; after I left her office I felt knowledgeable, in control, and prepared to better communicate with the doctors treating me."

-Casey Ruble, Milford, NJ

If you would like to submit a testimonial, please contact us at info@redhillmedical.com