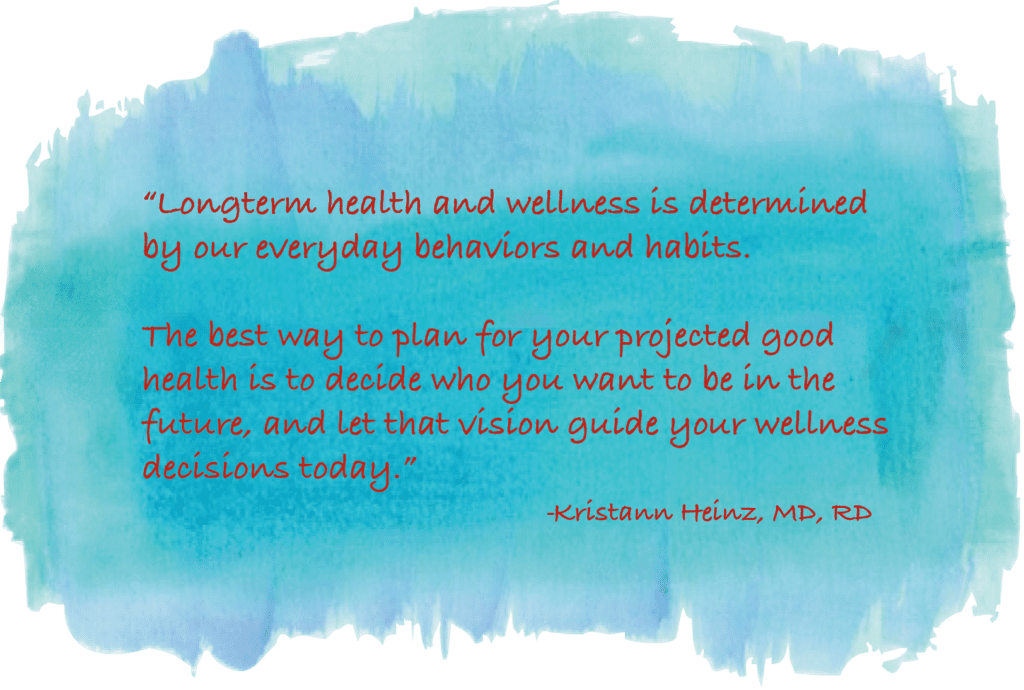 ---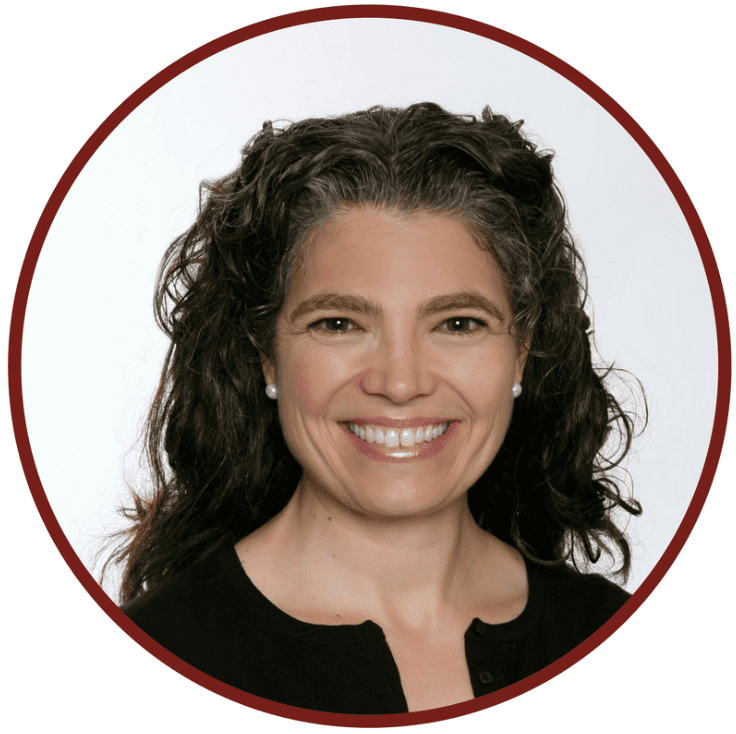 Kristann Heinz, MD, RD
Dr. Kristann Heinz is a family medicine doctor who practices functional and integrative medicine. She believes that good health and wellness are based on a strong foundation of nutrition, physical movement, and emotional health. She partners with her patients to understand their personal health stories and devises a plan and health strategy based on in-depth testing and interpretation. Together, she and the patient create action steps that lead to effective change and measurable outcomes.

Dr. Heinz is a medical doctor (MD) board-certified with the American Academy of Family Medicine, the American Board of Integrative-Holistic Medicine and the American Board of Physician Specialties in Integrative Medicine. She is also a registered dietician (RD), a physician acupuncturist and a certified practitioner with the Institute for Functional Medicine. She received her B.S. in Nutrition Science at Simmons College. After graduating, she completed a dietetic internship and two Maternal and Child Health Fellowships. This training allowed her to work as a registered dietician with many community-based family nutrition programs. She went on to receive a medical degree from the University of Pennsylvania, and completed her family medicine residency at Lehigh Valley Health Network. During this time, she began studying other forms of healing, such as acupuncture, medical group education, homeopathy, herbal medicine and functional medicine. Her research during residency focused on integrating these modalities into a primary care setting for which she was given the Family Medicine Resident Award for Scholarship. Dr. Heinz currently practices integrative family care and provides medical, nutritional and educational services throughout the United States. Her home office, Red Hill Medical + Wellness, is located in Pennsylvania.
---
Wellness Partners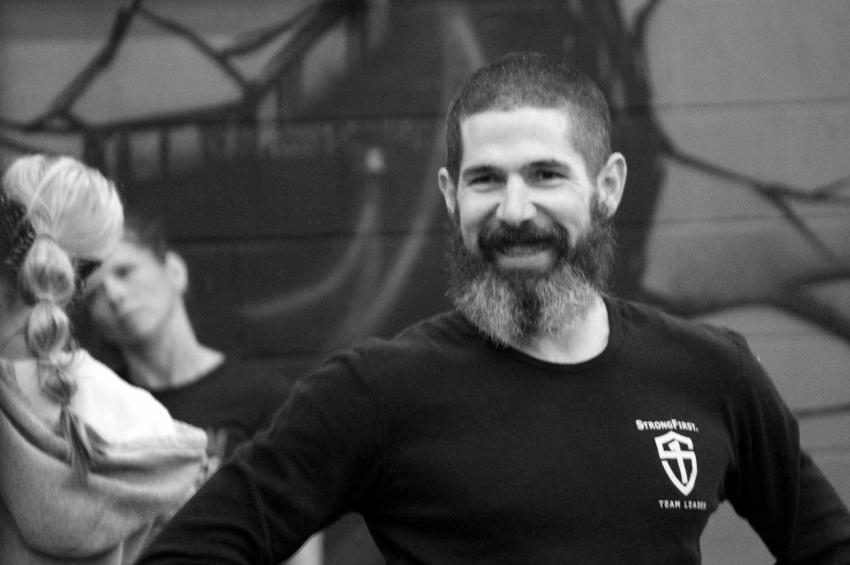 John Heinz, CPT
Graduated in 1989 with a BA in Sociology from Boston College. While there I was also on the Boston College Shotokan Karate team for several years. Since 1988 I have studied the Korean martial art Shim Gum Do, and have master level ranks in several of its disciplines. Currently I am also studying Machado BJJ. I am a member of the Delaware Valley Volunteer Fire Company, where I am also a Swift-water Technician and work in High Angle Rescue. I am also a member of the Point Pleasant Fire Company as part of their dive SAR Team. Other achievements include Level 1 rank in GS Long Cycle. I am also a Primal Move Instructor and FMS/CK-FMS certified.
John Heinz provides private and group kettlebell instruction as well as Functional Movement Screenings at Red Hill Wellness.
You can book an appointment with John by calling 610-220-1020
Senior StrongFirst Certified Instructor
StrongFirst Elite
Kettlebell Instructor SFG II
Barbell Instructor SFL
Bodyweight Instructor SFB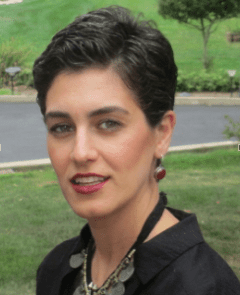 Leyla Safavi, LMFT, MFA, MF
I am a licensed couple and family therapist, earned my Master's degree (magna cum laude) in Marriage and Family Therapy from Drexel University where I have been privileged to study with Dr. Harry Aponte, Jorge Calipinto, Andrew Fusnner and many other incredible masters in the field of couple and family therapy. I am a Clinical member of the American Association for Marriage and Family Therapy (AAMFT.org), and a candidate for AAMFT Approved Supervisor. In my practice, I try to be the kind of therapist that I would want to see. I strongly believe in quality and efficiency, that is why I maintain a small caseload so that I can provide the highest quality of care to my clients.
You can book an appointment with Layla by calling 267-592-6843 or visiting her website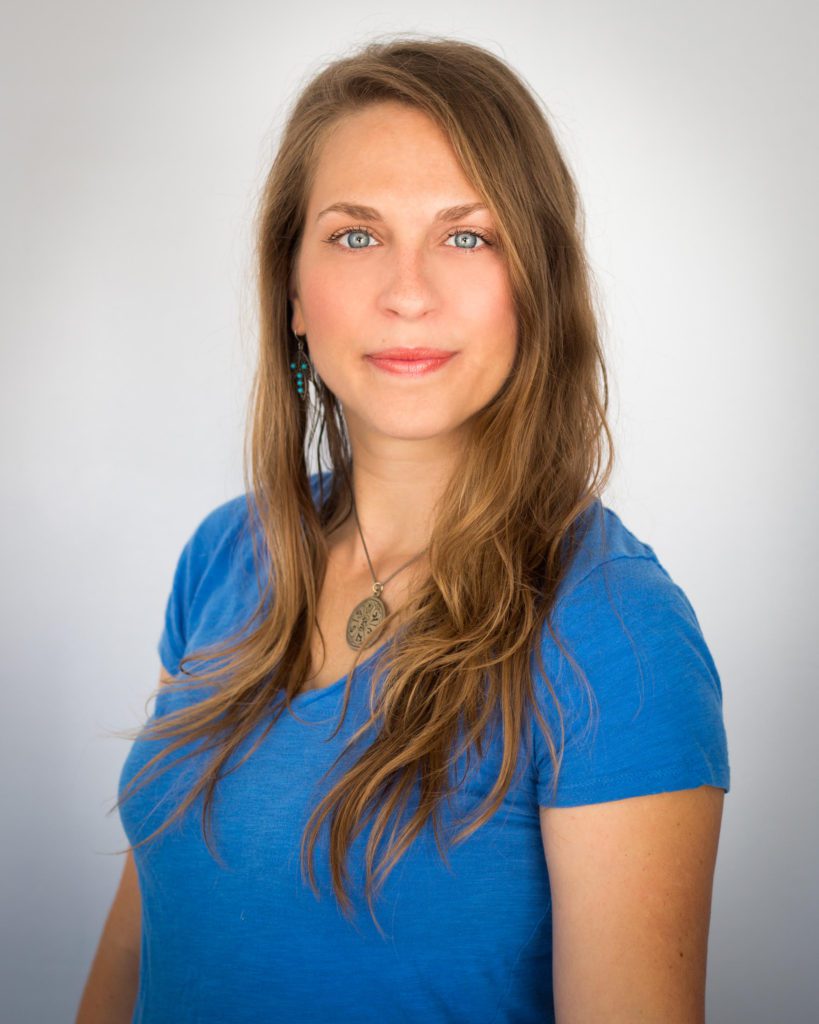 Christie Szpyrka, LMT
Christie is a 2011 graduate from the Center for Natural Wellness School of Massage Therapy, located in Albany, NY. Having received a diversified training, she considers herself to be a "muscle nerd." Along with her extensive knowledge of the human anatomy, Christie blends concepts from east and west in order to create a comprehensive and unique experience for each client. Using principles from Shiatsu massage, neuromuscular therapy, and myofascial release, she customizes each session in accordance with her client's individual needs to promote harmony and self-healing within the body.
You can book an appointment with Christie here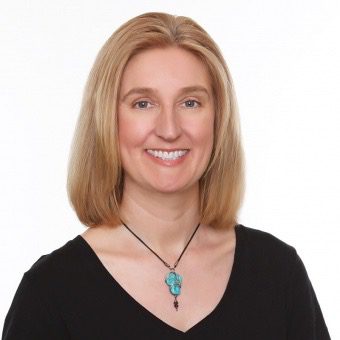 Charlie Erica Fall, CTM
Charlie Erica Fall, CTM has been working in holistic health for over 20 years. She worked as a nutrition counselor for families with autistic children and was a team member of the Autism Research Institute's Defeat Autism Now! conferences. Charlie worked at Stockton Family Practice where she learned thermography. She continued her studies in Toronto, Canada. In 2016, Charlie opened her own business in thermography and sees women at several offices including ours. She uses very sophisticated thermographic equipment and has her results evaluated by an internationally known thermography expert in Canada. Charlie stays current on the latest in holistic breast health. She is a well informed and fun teacher, dedicated to educating her clients about prevention of breast disease.
You can book an appointment with Charlie:
Email: cefall@comcast.net
Facebook: CEF Thermography,
Cell: (609) 647-4150