SoulCollage: Love the One Within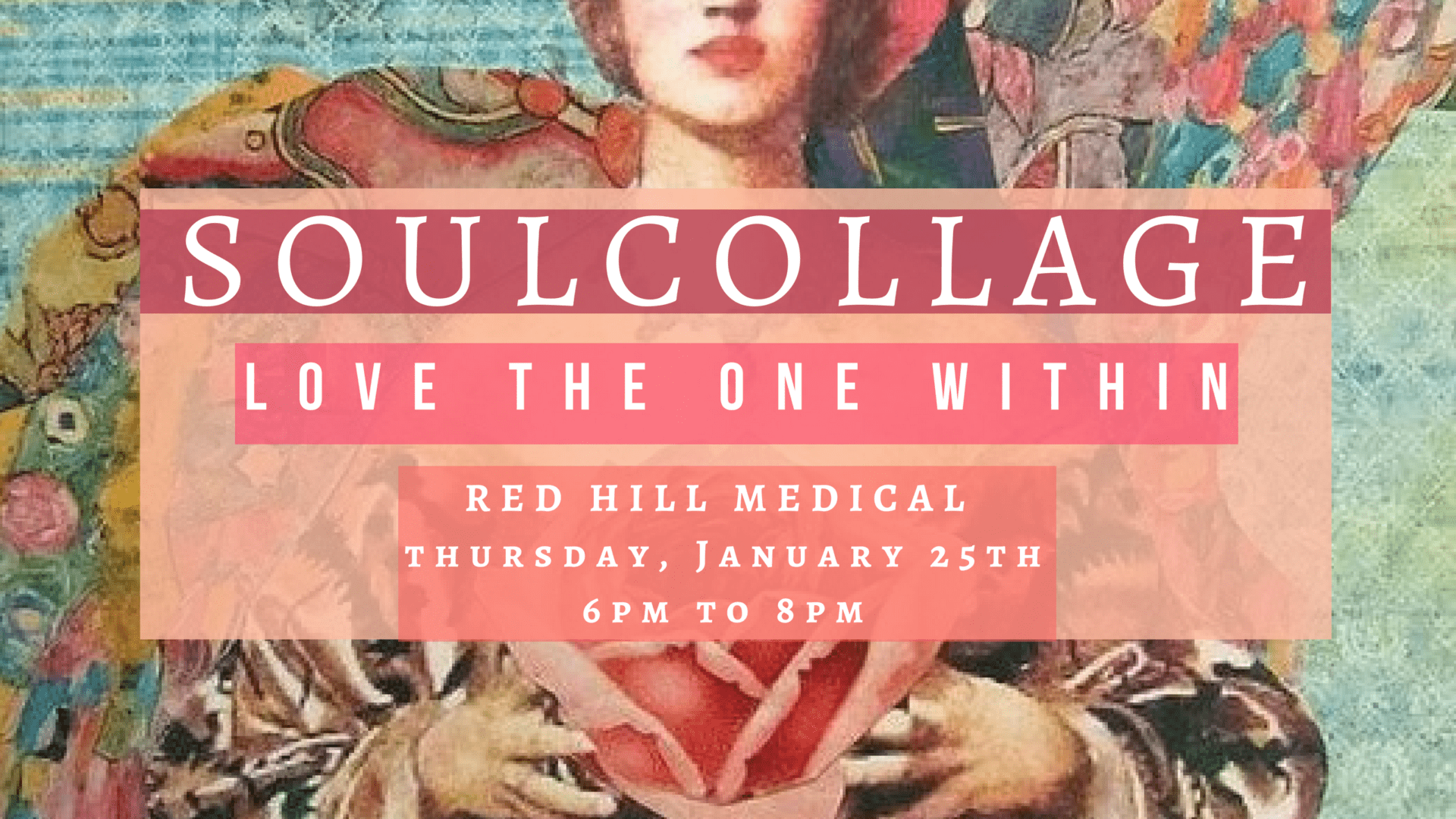 Focus your Love for the One Within at this SoulCollage® workshop with Lisa Morrash, who has partnered with Red Hill Medical to bring these beautiful monthly sessions to our space ♥
During this late-January session, Lisa will introduce the concept of the "Committee Suit" – these are the personality inner voices within us in which we carry a love/hate relationship. The beauty of SoulCollage® is that it helps us to identify, embrace, and pay attention to these inner voices. What better time than before Valentine's Day to become aware of all of our inner relationships, and to be able to embrace each one ♥
You don't need to bring a thing….Lisa will provide all the necessary materials. And most importantly, you don't need to have any artistic skill to participate in this workshop.
The cost for each workshop is $35.
Please RSVP by pressing "Going" on this Event or leaving your name and the number of guests you plan to bring with you in the Comments below.
You can also call 215.766.1300 to reserve your spot.
♥ 8 spots left! ♥
"SoulCollage® is a creative and satisfying collage process. You make your own deck of cards—each collage card representing one aspect of your personality or Soul. Use the cards intuitively to answer life's questions and participate in self-discovery. Joyfully deepen your understanding of the relationships between your personality parts, you and your family/community/world, and you and your dreams, symbols, and Spirit."
– Founder Seena B. Frost
---